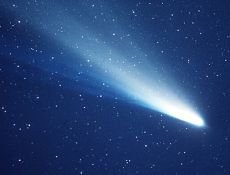 Clarifying Science Through Natural Events Curriculum
NEW - NGSS and CCSS Designed and Aligned!
Natural events happen around us on a daily basis and are frequently reported widely in the media. The students in our classrooms are aware of them, curiously engaged or often perplexed as to why they happen. Through this lesson, learn how to turn these timely natural events into NGSS-aligned teachable moments.
Natural events (hurricanes, tsunamis, floods, earthquakes, volcanoes, forest fires, comets and asteroids, etc) provide engaging inquiry themes for learning science, technology, math, geography, and problem solving – and in the process students can examine their fears in the light of scientific knowledge.
Students research a type of natural event, using information discernment techniques, learn why it occurs, where the probable locations of occurrence are, what causes damage, what conditions create especially destructive events, and what the probability of a destructive event is.  It is important that students spend some time thinking about possible ways to reduce the negative impact of damaging natural events to reduce fear and increase empowerment.
Clarifying Science Through Natural Events:
Download the Clarifying Science Through Natural Events Lessons (for all natural events)
Natural Events High School Lesson.pdf
Natural Events Middle School Lesson.pdf
Download the Grade Aligned Document for Clarifying Science Through Natural Events
Natural Events High School Alignment Document.pdf
Natural Events Middle School Alignment Document.pdf
---
Clarifying Science Through Natural Events: Siding Spring Comet Encounter with Mars Lessons
Download the Natural Events Lesson Focused on the Siding Spring Comet Encounter with Mars
Natural Events High School Lesson Siding Spring.pdf
Natural Events Middle School Lesson Siding Spring.pdf
Download the Grade Aligned Document Focused on the Siding Spring Comet Encounter with Mars
Natural Events Siding Spring High School Alignment Document.pdf
Natural Events Siding Spring Middle School Alignment Document.pdf
Download the Accompanying Materials:
Natural Events Comet Siding Spring.pdf

Clarifying Science through Natural Events_FinaL.pptx